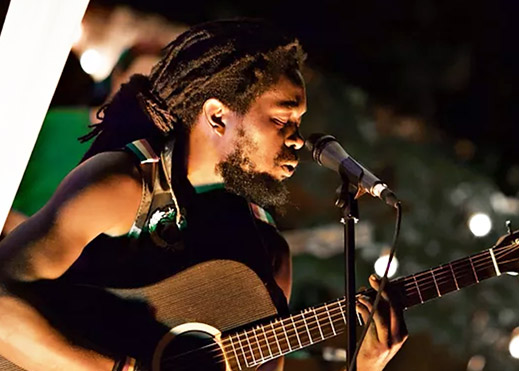 Greg Roy  w/ Green Lion DJ Crew
Performing on the Surfside Deck
Sunday, August 21 | 6-9PM |$10 Admission at the Door; No advance ticket sales
This event is for 21+ ONLY
About Greg Roy
Boston based roots reggae artist Greg Roy is best known for his fiery stage presence and uplifting, poetic performance style. Bringing his original blend of reggae music and story-telling ability, Greg Roy has been capturing audiences throughout Jamaica and the United States for decades.
His Jah-given talent for creating original music was nurtured by elder reggae greats, and his early musical influences included Bob Marley & the Wailers, Dennis Brown, and his namesake, Gregory Isaacs. At the age of 15, adopting the name Mr. Ice, he formed his first band which headlined performances across Jamaica's music stages and dancehalls and was a featured performer on various collaborations.
As the former lead vocalist for Boston's Bob Marley cover band, The Duppy Conquerors (2016-2019), Greg Roy's charisma and positive energy was introduced to the larger New England music scene. In September 2020, Greg Roy released his first acoustic album, entitled CALL ON JAH, which features old campfire favorites and new songs that speak to current affairs.